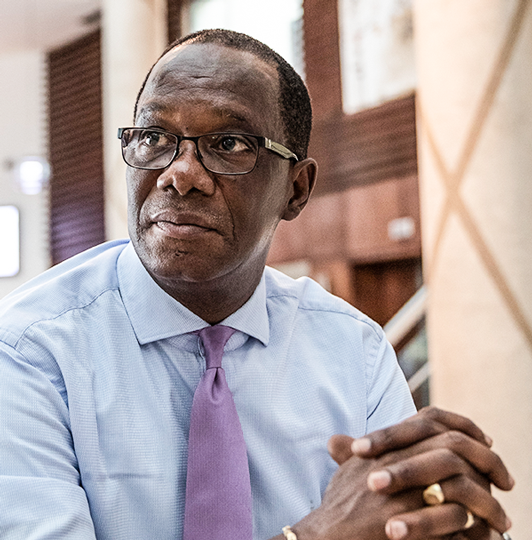 CEO's Message
Dear Guest,
I whole-heartedly welcome you to Best Western Premier Accra Airport Hotel.
Our strategic partnership with Best Western Hotels & Resorts, which is a privately held brand with a global network of over 4,100 hotels in more than 100 countries and territories worldwide, has been instrumental in us achieving our exponential growth.
On behalf of the Management and Staff of Best Western Premier Accra Airport Hotel, We say "Welcome to the Premier Life".
ZIBRIM YAMUSAH
History
Accra, Gh
2010
Our dream and vision of setting up a chain of hotels commenced with only 7 guest rooms at the Airside Hotel in the year 2000. Fast forward almost two decades later and our success story continues – we have increased our room inventory to over 400 rooms – Airside Hotel (99 rooms), Best Western Premier Accra Airport Hotel (109 rooms) and Protea Hotel by Marriott (200 rooms).
Premier Accommodations
10 years of exceptional premier hospitality service at the center of Accra, within the plush airport residential area.
Our Vision
To be the largest and most reputable locally owned hotel chain in Ghana by 2025.
Our Mission
To provide superior international quality hotel accommodation, facilities and services that will delight our guests.
We will do this through: our highly skilled, well exposed and motivated staff; our global network; innovative and locally executed experiences.
Have a Question?
Policies & F.A.Q.
Check In & Check Out
Check – In: 14:00 PM GMT
Check – Out: 12:00 PM GMT
Cancellation Policy
HOW DO I CANCEL MY RESERVATION?
If you made your hotel reservation on bestwestern.com (and it is within the cancellation period) you may select the Check Reservations link in the main navigation. Enter your first and last name as well as your confirmation number. You can view the details of your stay and cancel the reservation
Reviews
Voted Amongst Top 10 Hotels In Ghana
5 Years In a Row
Visit ACCRA in Style
Premier Hospitality
With our variety of restaurants, bars, a pool and luxury rooms we offer you premier comfort in a serene urban atmosphere…..
17 Quartey Papafio Avenue
P.O BOX CT. 1570,
ACCRA, GHANA
Reservations
reservations@bestwesternpremier.com.gh