High Speed Internet (Wi-Fi & LAN Cable)
Complimentary Robe & Slippers
Enjoy easy access to high-speed internet, a dedicated study desk, mini bar, iPod docking station, 32" plasma TV and more.
Our Standard Rooms are a comfortable option for weekend and short-stays alike. Get cozy in high-quality bedding that outfits two twin beds in this spacious room. 
You'll enjoy a beautiful view of the hotel grounds, overlooking the terrace, swimming pool or hotel facilities. Our rooms come equipped with well-appointed modern features, ensuring both your convenience comfort and convenience.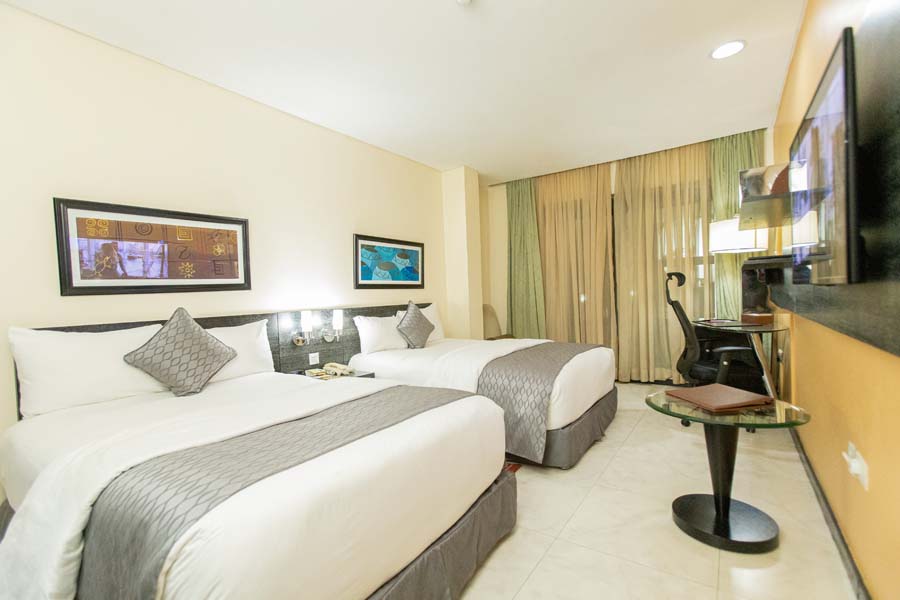 Location
17 Quartey Papafio Avenue
Contact
Phone: (+233) 0302 21 6570
Fax: +233 302 766 905
Reservations
reservations@bestwesternpremier.com.gh